The Shangri-La is still in downtown Vancouver although a few blocks away from the Fairmonts, Rosewood, and Wedgewood. It is the tallest building Western Canada and across the street from the newly built and opened Trump Hotel.  This isn't meant as a complaint, just comment – the Vancouver property is just like the other Shangri-La's across the world, they have similar Asian design and could be anywhere.  They are quite beautiful.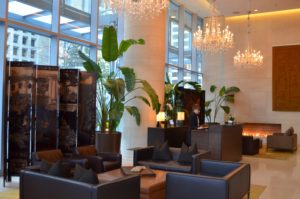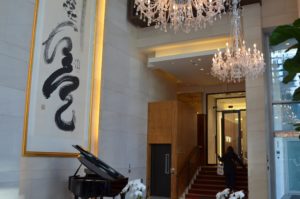 The hotel features gorgeous Brazilian Rosewood throughout and has 15 rooms per floor.  Although the tallest building, the hotel itself is only 119 rooms and suites.  I saw three room categories – Deluxe King, Executive Balcony King and the One Bedroom Suite.  The wash rooms are a single vanity until the One Bedroom Suite and feature L'Occitane amenities.
The Deluxe King is 500 SF and the second room category. The rooms are very bright with the floor to ceiling ceilings.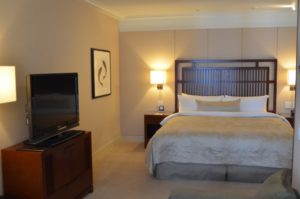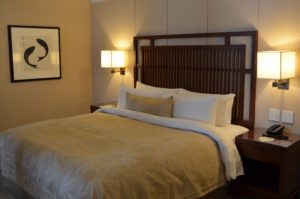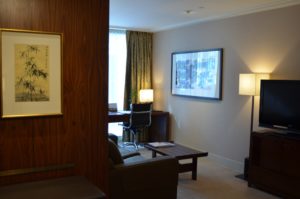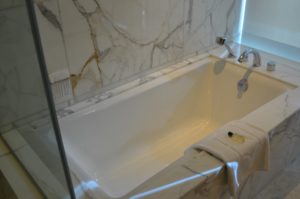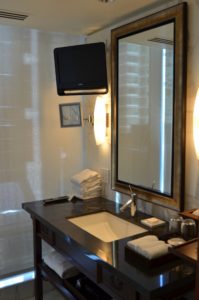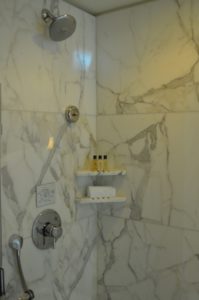 The next category I visited was the Executive Balcony King.  This room is gorgeous – it is 500 SF with a great balcony.  The wash room was identical to the Deluxe King.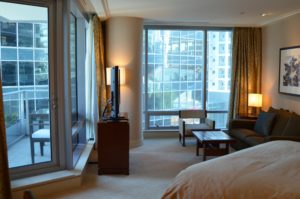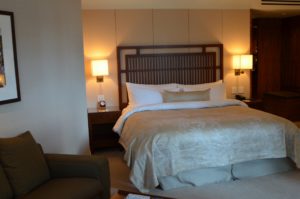 The One Bedroom Suite is not the first suite category, but it is the first of the suites to have a double vanity in the wash room and a door to close off the bedroom from the living space.  The room is 695 SF with a 150 SF private balcony.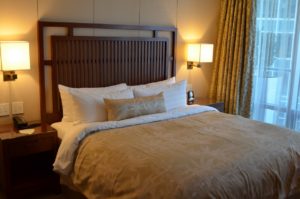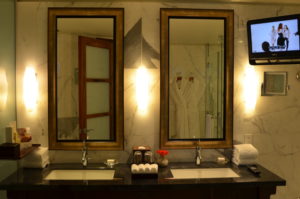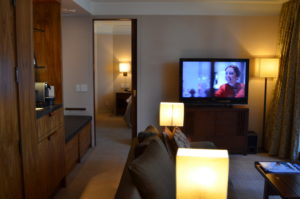 CHI, the spa has treatment rooms fully contained and quite unique – each room has an infinity tub, eucalyptus steam room, bathroom, fireplace, heated massage tables, etc. The spa treatments must be booked in advance as they will fill up, especially on a weekend.
The hotel has a very small pool and hot tub. They gym is nice and they have a separate yoga studio.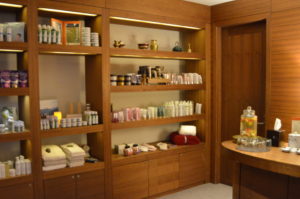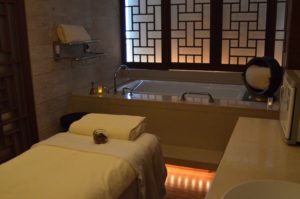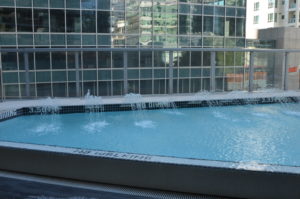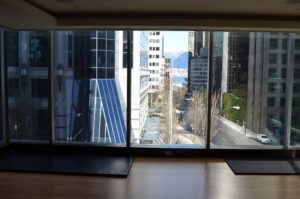 The Shangri-La Hotel Sydney is a Virtuoso property and through our partnership, I am proud to offer the following amenities: upgrade upon arrival, subject to availability; breakfast daily for two guests; a $100 USD equivalent spa or food and beverage credit; and early check in/late check out, based on availability.